Due to social distancing rules, many of us have become familiar with virtual meetings. Seeing co-workers, customers, community members, and constituents on screen is the new normal, and "hey, I think you're still muted" might be the catchphrase of these times. 
Whether you're using Zoom, FaceTime, Webex, or any other video conferencing system you can make your video call more effective with these easy tips.
Quality
To ensure the best quality, use a computer wired into your router or cable modem. The second best alternative is a computer connected to WiFi. The third and most unreliable alternative is using a tablet (iPad) or a phone connected to a WiFi or with a strong cell phone connection. 

Audio
If possible, use the computer audio feature instead of the call in feature. The call in audio doesn't sound as clear and there is a chance your lip movement and audio will be out of sync. Apple iPhone Earbuds, Bluetooth Headsets, etc. work well, audio from a phone or computer's internal microphone is not as clear.
Test your technology 
Test your technology before the event starts. Set up a meeting with a friend or a family member in the location you plan to be and with the technology (computer/tablet/phone and microphone, headphones etc.) you plan to use for the actual event. Ask your friend or family member how the audio sounds and is the video quality clear. 
Control your environment as much as you can
Try to find the most quiet room in your house, preferably with a locked door so that you're able to keep your children, pets, or roommates outside. If possible, try to avoid outdoor spaces or rooms by busy streets.
Be aware that you are heard
Remember you are LIVE, that means, no editing, you can not go back and edit something you said wrong. Also, unless you mute your microphone, people will listen to everything you say even when you do not intend to be a part of the conversation. 
Be aware that you are being viewed
Act as if you are always being viewed during the event even when someone else is speaking. Don't assume that people can't see you when you're not speaking unless you turn off the camera.
Check your screen view
Make sure you are not too close to the camera. Try to angle the camera lens so that others can see your full face, part of your chest, and the wall behind you.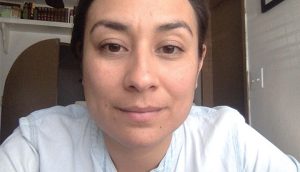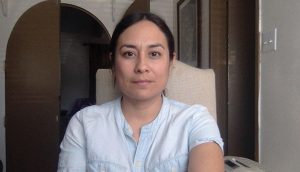 Make sure people can see you
Make sure there is plenty of light in the location you are joining the livestream from. Make sure there is light in front of you and not too much behind you. Face a window rather than put your back towards it. It is always better to have your camera shooting directly at eye level or above you. Try to avoid an upward angle.