Vinyl Junkies -
Website Design & Digital advertising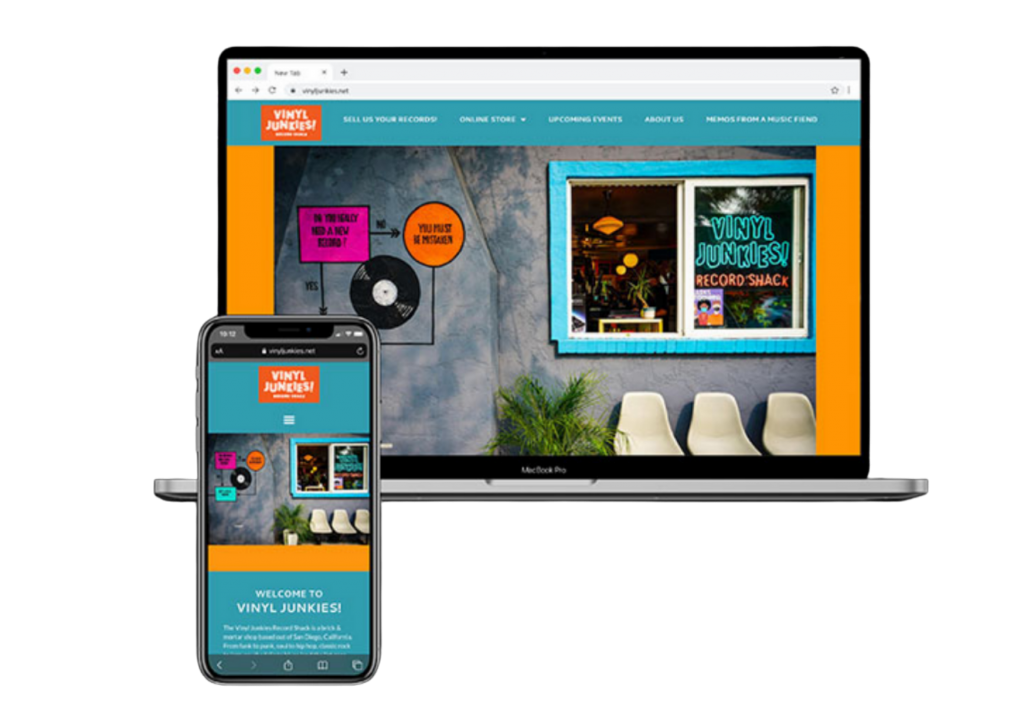 Role: Digital Advertising Strategist (Search, Display) & Website Design
Client: Vinyl Junkies Record Shack
Deliverables: Design, Implement, and optimize ongoing digital advertising campaigns (Display, Search)
Build a lead generation program that would generate calls from record sellers and modernize their online presence.
Vinyl Junkies sells both used and new records and relies on people selling them their used record collections. While they had been doing this successfully in person for decades, Vinyl Junkies was looking to expand their sales presences and brand online. 
Once starting with Vinyl Junkies, we began a redesign and rethink of their site and integrated online store. 
We determined that advertising the store in Google would be the most efficient way to reach the people who are thinking about selling their used records. We analyzed potential keywords and then developed ad copy and a landing page that would answer people's search queries and let them know what kind of record buying process Vinyl Junkies has.
After launching the search ads we've seen a significant increase in the website traffic and Vinyl Junkies is receiving more calls about people wanting to sell their records.